Fall 2019: Mandatory Training TBA
As part of the UCM general education, each student who begins Fall 2018 or after, will need to complete eleven (11) Intellectual Badge Experiences. Badge Experiences can be completed through courses, (including required Approaches to Knowledge courses, Crossroads courses, courses in the major, and elective courses), and through co-curricular Intellectual Badge Experiences. Each course and co-curricular experience can satisfy up to two (2) Intellectual Badge Experiences. Three of the eleven Badge experiences must be completed in the junior and senior years. The eleven required Intellectual Experiences are:
Scientific Method: Learn how the scientific method leads to new knowledge about the natural world by correcting and integrating previous knowledge using empirical evidence. PLO1, PLO2
Literary and Textual Analysis: Learn how language creates meaning and ambiguity. PLO1, PLO2, PLO3
Media and Visual Analysis: Explore how media and images create, shape, and express meaning. PLO1, PLO2, PLO3
Quantitative and Numerical Analysis: Evaluate data and develop quantitative reasoning skills. PLO2, PLO3
Societies and Cultures of the Past: Explore the interactions between multiple dimensions of past societies. PLO4
Diversity and Identity: Consider how multiple kinds of difference—ethnic, racial, gender, and sexual—impact individuals and societies in the past and present. PLO4, PLO5
Global Awareness: Learn about environments, cultures, and issues in nations and regions outside the US. PLO4, PLO5
Sustainability: Explore the ways in which humans affect and are affected by the natural world. PLO4, PLO5
Practical and Applied Knowledge: Carry out field work, laboratory experimentation, or artistic practice. PLO2
Ethics: Investigate the ethical implications of research, policy, or behavior. PLO1, PLO5
Leadership, Community, and Engaging the World: Take work at UC Merced off the campus in one of multiple ways, including study abroad, UCDC, UC Sacramento, leadership in campus organization, community engaged research or service, or off-campus internships. PLO5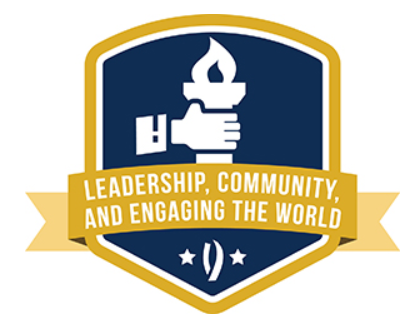 For more information regarding the UCM GE experience, visit: https://ge.ucmerced.edu.